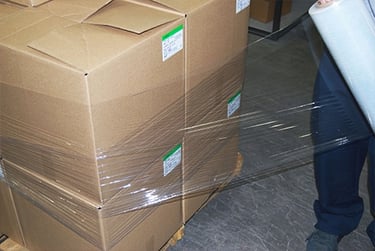 One of the benefits of experience is that it teaches you how to remain calm under pressure and improvise to meet deadlines that seem like they can't be met. Most often, your vendors must deliver on-time so you can manage your production line without headaches. We understand that and hold ourselves to industry-leading standards using the toughest measures.
Sometimes, the time pressure comes from developing a program to meet a market window date. In a recent project, we worked with a product manufacturer that planned to make a big splash by unveiling a line of accessories at their industry's annual trade show. Time was tight and there were custom colors that had to be matched. Adding to the company's stress level was the fact that when they came to us, there wasn't even an assembly method yet and there were holiday periods in the ramp-up to the event. But, miss the show and they would miss a huge opportunity to take the company to the next level. Knowing how important this event was to the customer, we started making calls. Reaching out to a wide range of material vendors, color houses, mechanical designers, and machinists, we pulled together a team that completed the project with a few days to spare. The company was thrilled and their new line was the talk of the show.
While there are some deadlines that no company can possibly meet, we do bend over backward to help our customers complete projects not only on time, but within budget and meeting the strictest of tolerances. We love a good challenge to help you succeed.
"You really came through for us! Thank you, thank you, thank you!"
John K. — consumer product company