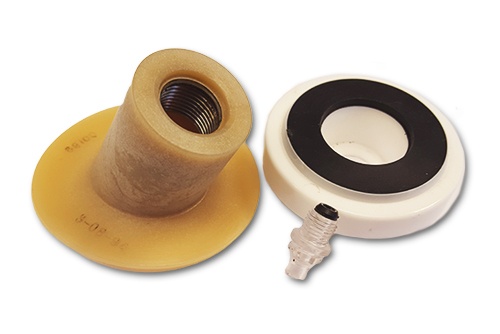 Insert molding and overmolding are two of our specialties, techniques mastered by only the most detail-oriented plastic injection molders. In the case of insert molding, we place an object in the mold and inject plastic around the component to form a mechanical bond. In the case of elastomeric overmolding of hard plastic, the bond is also chemical in nature as an elastomer attaches with the substrate material. In this way, a gripping or sealing surface can be added to a structural design.
Our capabilities are so well-known that we often receive leads from national material manufacturers. Examples of the items we insert or overmold include:
Filters
Electronic circuits and connectors
Elastomeric grips or seals
Threaded inserts
Custom metal components
Brackets and handles
Due to the often extreme pressures involved, this process requires close attention and control to prevent defects that are costly to correct. Overmolding is a challenging type of manufacturing, but the benefits are abundant:
Reduced assembly weight and size.

Since no connectors, fasteners, soldering, or adhesives are required, finished pieces can be smaller and lighter.

Decreased labor costs.

Insert molding a piece eliminates the need for a number of assembly steps, thereby reducing costs. Less labor also means assemblies can be ready for use in subsequent product production steps faster.

Improved part performance.

Again, as no connectors are used, there is no risk of components being insufficiently tightened or of them coming loose later. Insert molded parts have tremendous vibration and shock resistance.

Increased design flexibility.

Insert molding gives designers virtually unlimited part configuration options.

In-mold labeling and decorating.

Labels and decorations can be designed into an insert molded part to save a subsequent step in the production of a part.

Component-related cost reduction.

With fewer pieces needed to produce an assembly, the overall cost is lower.