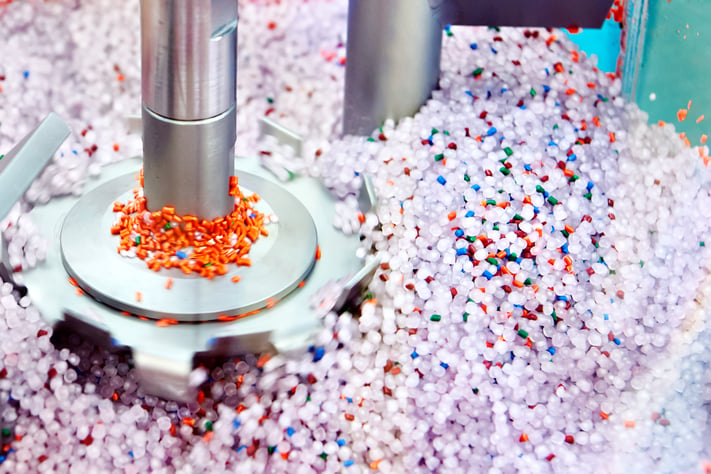 Manufacturing complex parts is not necessarily straightforward— there are factors to consider in each project that will influence the techniques needed to produce the best results. At AIM, we walk our customers through the entire process of creating complex parts, ensuring that they will have the advantage of the most efficient processes at their disposal. Learn more about the basics of overmolding and insert molding by reading further, or simply contact an AIM employee, as our team is eager to answer any questions you may have personally.
When to Choose Overmolding for Complex Parts Manufacturing
The overmolding manufacturing technique is most ideal for complex parts that must be constructed with an elastomeric material on a stiffer thermoplastic structure. A toothbrush handle is a common example. Beside the benefits of a more impressive product with better hand-gripping, the bonded elastomeric surfaces can also act as an integrated gasket or seal to make a device waterproof without the fuss of handling an extra part. Customers will often employ AIM's overmolding techniques for parts that should not involve any disassembly, as this method of molding will reinforce the strength of the part overall by creating a chemical bond with the substrate material.
When to Choose Insert Molding for Complex Parts Manufacturing
Insert molding is the perfect solution for complex parts involving a prefabricated substrate, such as a metal object or threaded insert for later assembly. Insert molding results in one solid part that incorporates both the object and the plastic. This method of molding actually provides virtually unlimited part configuration options for complex parts, and insert molding is a cost-effective option to achieve challenging functional performance of parts.
Choose AIM for Expert Complex Part Molding
Whether you require insert molding or overmolding capabilities, AIM is the company to invest in. As an industry leading manufacturer, we have provided service to countless national manufacturers, molding everything from electronic circuits to elastomeric grips and seals. When our customers choose our overmolding services, they benefit from improved part performance. There is no risk of components becoming loose at any point, because molding can eliminate the need for small components entirely. Explore our previous plastic projects and see for yourself the difference that overmolding and insert molding can make for complex part projects.