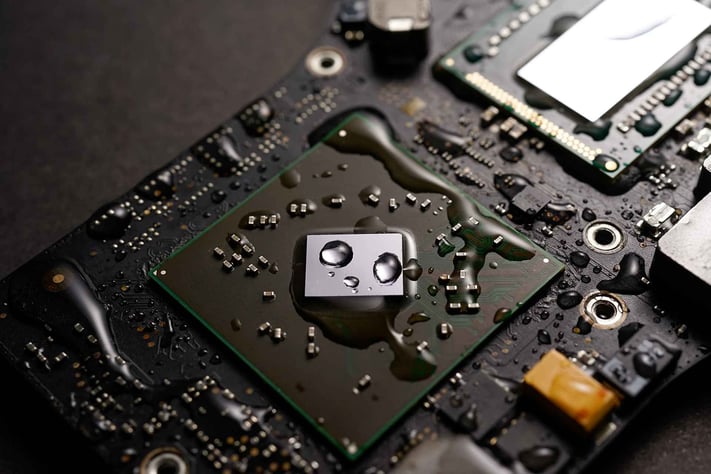 AIM Processing recently covered some of the most common reasons customers consider waterproofing their electronic enclosures in a previous blog post. Once you have determined that you have a need for waterproofing, however, you may have questions concerning proper manufacturing techniques for waterproofing these electronic enclosures. Fortunately, AIM Processing has a long history of providing customers with electronic enclosures that can withstand exposure to the elements. Read further to learn more about the waterproofing process and the tips our experts use to ensure excellent end results.
Waterproofing Electronic Enclosures: Sealing Surfaces
One of the most important steps during the waterproofing process is to ensure that all surfaces of the electronic enclosure being manufactured are properly sealed. While this tip may sound obvious, the specific sealing strategies used during this step will vary depending on the project. One common method of sealing surfaces involves o-rings and gaskets. These can be effective, but some geometries may make o-rings and gaskets cumbersome if the device is opened or closed often. Other reliable methods exist, including: elastomeric overmolding, ultrasonic welding, and liquid adhesives. Each method has trade-offs.
Waterproofing Electronic Enclosures: Mindful Of Flatness
We have discussed it before, but few CAD programs show anything less than the perfect part. As a result, it can be difficult to imagine a physical defect or deformation, particularly warp. The gating location and method can greatly influence part flatness, particularly around the sealing surfaces. If surfaces aren't flat and the sealing method doesn't accommodate variation, making the electronic enclosure waterproof will be significantly more challenging. Worse, the correction often requires a tooling change or rebuild that can cost thousands of dollars and weeks of your schedule. Knowing these risks, AIM Processing ensures properly waterproofed electronic enclosures by optimizing the design of our customers' products when possible. Though not every project is adaptable to certain waterproofing techniques, our experts will be mindful of the flatness that impacts the efficacy of sealing methods, changing the design when possible to ensure the best possible results.
Waterproofing Electronic Enclosures: Hidden Points Of Ingress
Certain projects, especially those involving light pipes, battery contacts, LCD screens, and more, present a very specific challenge to electronic enclosure manufacturers: hidden points of ingress. While the focus is often on keeping water out of the major part-to-part interfaces, there are commonly missed areas. Most devices will have a battery, which requires a compartment. Most of those compartments will have a battery contact which will travel into the device's interior. Further, most devices will have a screen or some type of indication (e.g., LED) to the user. Those require small openings as well. Because of these hidden points, it really helps to have an expert that is highly attentive to the almost undetectable points of ingress that electronic enclosures may possess.
Waterproofing Electronic Enclosures: Tortuous Path
Many customers start out with a simple flat part-to-part closure, perhaps with a gasket/o-ring/seal, held together with a few screws. While this can be mildly effective, the more common effect is that water leaks in through the smallest gap. Parts are likely to have even the smallest amount of distortion in some area, which creates a small gap. That gap provides the environment for a capillary effect, where the water now travels all around the device. Tightening the screws doesn't help – it just distorts the parts more.
Instead, the "tortuous path" is a method of sealing which involves the control of a flow path. While a single sealing surface can be effective, our team of experts have found that many waterproofing projects benefit greatly from a stepped path of sidewalls and sealing surfaces. Though adding a tortuous path is marginally more involved than typical sealing techniques, the results are often far more reliable than any alternatives.
The Final Key to Waterproofing Electronic Enclosures: Partner with a Trusted Manufacturer
While there are many challenges that arise during most waterproofing projects, a highly qualified manufacturer will easily use the aforementioned tips to guarantee excellent end-results every time. Because of this, the most important tip for a customer looking to order waterproofed electronic enclosures is to partner with a skilled manufacturer that has a widely held reputation for producing high-quality products. Fortunately for our customers, AIM Processing is this type of trustworthy company and we are eager to lend our waterproofing services for any electronic enclosure project you may send our way!