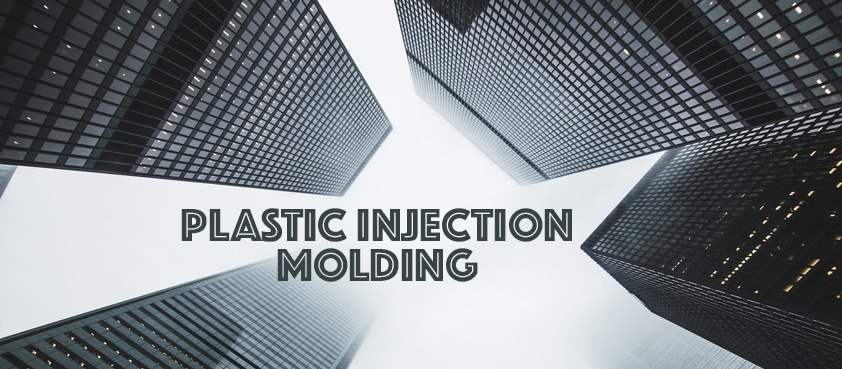 In simplest terms, the plastic injection molding manufacturing process involves injecting molten plastic into a mold and allowing it to reach a solid, usable state once it cools. Though the process sounds straightforward, there are many variables involved in plastic injection molding, which is why we've taken the time to create a beginners' guide to the manufacturing process. If you are new to plastic injection molding, or looking for a refresher on the basics, you have come to the right place.
The Role of Plastic Injection Molding Manufacturing Customers
As our customer, your role in the plastic injection molding manufacturing process is product concept. Simply send over the designs of your plastic parts, typically drawn in a CAD software package. You may also elect to have your models 3D printed to validate the part concept, or may require a non-disclosure agreement before the plastic injection molding partnership can begin; either way, AIM is highly adaptable to your needs.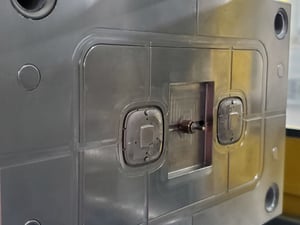 Plastic Injection Molding Molding: Tooling
Tooling is an essential part of plastic injection molding-- once it is created, the tool becomes a long-term customer asset. You can develop single cavity tooling for lower production quantities. Multiple cavities increase the production throughput and lower unit cost, but it can come with a higher upfront cost in tooling. Your resources, forecasts, and unit cost objectives will influence the right choice for you.
Why Plastic Injection Molding Manufacturing is Advantageous
There are many reasons to invest in plastic injection molded parts in particular, as this manufacturing process offers several notable advantages.
The first benefit to mention is that plastic injection molding makes large scale production manufacturing possible. This isn't to say that AIM specializes in large parts-- quite the opposite! Our plastic injection molding operation specializes in manufacturing small plastic parts, which we define as being between the size of a fingernail to the size of a hand. Plastic Injection Molding allows us to manufacture vast quantities of these precise parts, when needed. Same dimensions, every time.
Another reason to consider investing in plastic injection molding manufacturing is that this process can be low waste. Instead of using a process that assembles several different plastic components together into one complex part, injection molding creates parts in one go, and eliminates most scrap from the manufacturing process entirely.
What Types of Plastic Are Used for Injection Molding Manufacturing?
Plastic part manufacturers most commonly use thermoplastics for injection molding. There are many varieties of thermoplastic to choose from, and several factors to consider when deciding on a material type. For example, mechanical properties, like the strength of the plastic part, yield, and stress concentration, must be taken into account.
It is also important to manufacture plastic injection molded parts with their end-use in mind. Are certain material properties, such as chemical resistance, required? If the plastic injection molded part will be seen by end-users, are there cosmetic aspects, like texture or polish, preferred?
The most common types of thermoplastics are:
○ Acrylonitrile Butadiene Styrene (ABS)
○ Polycarbonates (PC)
○ Nylon (PA)
○ Polypropylene (PP)
○ Polyethylene (PE)
Plastic Injection Molding Manufacturing: What Is Overmolding?
Plastic Overmolding is a complex twist on the injection molding process. With this manufacturing technique, two different types of material are molded together using heat and pressure. An experienced plastic injection molder is able to choose the right materials for an overmolding project, ensuring that a strong material bond will form, resulting in an efficient final product.
Secondary Services for Your Custom Injection Molding Manufacturing
Oftentimes, the plastic part we produce is only one aspect of the project. We offer a variety of secondary plastic injection molding services, including:
Color Matching
Pad printing
Laser etching and part marking
Ultrasonic welding
Heat staking
Let Our Team Assist You With All of Your Plastic Injection Molding Manufacturing Needs
There are many intricacies involved in plastic injection molding manufacturing processes, which is why our experts are at your disposal to answer any further questions you may have that couldn't be covered in this beginner's guide. Allow our team to be of service and send us your most challenging plastic injection molding projects today!