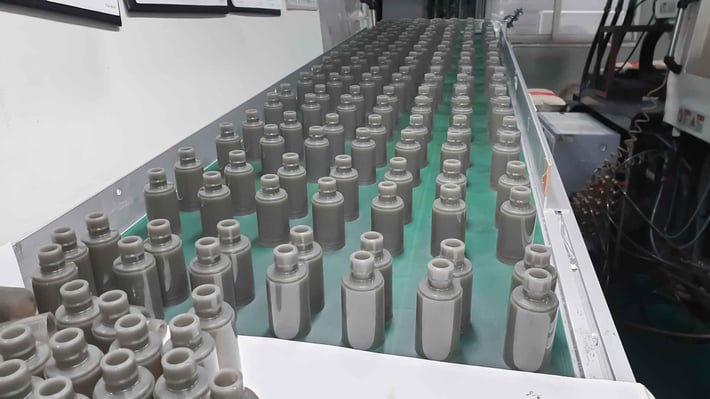 For more than 50 years, the Colorado region has been a national hotspot for the injection molding industry. Throughout the decades, our state has served as one the nation's primary bases in providing the custom toolmaking and injection molding services which are critical for manufacturing so many of today's plastic products.
The Denver, Colorado area is especially well-equipped to serve custom injection molding projects. Several raw material vendors maintain local warehouses, cutting out potential delay times in material acquisition. Practically speaking, the state is easily accessible to most of the country which can substantially reduce transit times for inbound and outbound shipping.
These are just a few of the benefits to partnering with an injection molding service specialist in the Colorado region.
The Advantages of Contracting a Colorado-Based Injection Molding Company
A Simplified Supply Chain
Injection molding companies located in Colorado can offer a simplified supply chain solution – especially when compared to overseas providers. Domestic production eliminates the cost, complication, and delays of customs and importation. Obviously, customers throughout the Western and Southwestern United States will enjoy drastically shorter shipping times and turnaround for their products.
However, customers throughout the rest of the nation can also benefit from the more simplified supply chain that AIM Processing provides from our Colorado facility. The relatively central location of our state reduces shipping costs and complications across America, while the regional resources at our disposal further help us streamline your project. Over 90% of the continental US is accessible by ground shipment within 1-3 days.
A Wealth of Regional Expertise and Resources
Being one of the injection molding industry's national hotspots, Colorado gives us quicker, more reliable access to materials through our well-established local vendors. This not only helps us get new manufacturing projects underway more quickly, it also removes the potential for disruptions due to material shortages down the road.
At AIM Processing, we collaborate with and rely on some of the industry's most long-term injection material specialists and toolmakers to ensure a steady procurement of quality materials and custom tooling – which are the basis for our premium products.
Quality-Backed American Manufacturing Services
Of course, Colorado-based injection molding providers offer the general advantages of American manufacturing services. At AIM Processing, that includes responsive customer service and hands-on engineering solutions.
Our on-site engineers can collaborate on your design to ensure optimum quality, cost, and manufacturability. We provide 24/7, "lights-out" operation to streamline production and help guarantee that you meet your most challenging deadlines. In our Denver-based facility, that equals 37 presses running 24 hours a day, 7 days a week. Our commitment to quality results is the primary reason that our typical client has remained a dedicated customer for 15 years or longer.
With AIM, you also get an ISO 9001:2015 certified contract manufacturer, further guaranteeing the quality and consistency of our products.
The Colorado Region's Leading Injection Molding Specialist
Located in the Denver, Colorado area since 1993, AIM Processing is backed by a long history of delivering superior quality injection molding services. We are a highly diversified plastic injection molding company with over 100 active clients representing a wide range of market segments, ranging from consumer goods and electronics to state-of-the-art medical devices and specialized industrial components.