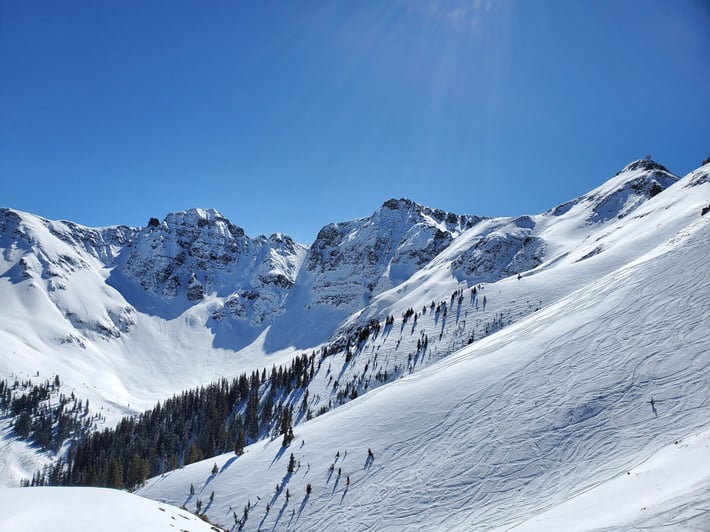 The demand for quality American injection molding services continues to rise in 2023, with an increasing number of domestic sellers onshoring some or all of their plastic manufacturing operations. Colorado is no exception, continuing to evolve into a nexus for the state-of-the-art plastic molding industry.
Of course, reshoring is partly a response to international supply chain disruptions which have impacted higher level manufactured products over the last several years. Many customers are simply looking for a more reliable manufacturing partner that offers a more dependable supply chain. However, it's also largely an embrace of the superior quality, convenience, and customer service that Colorado's injection molding companies can offer.
The Top 5 Benefits of Partnering with a Local Colorado Injection Molding Company:
1. Streamlined Shipping with a Simpler Supply Chain
Working with a local plastic injection molding company like AIM can save your project substantial costs in transportation. Our highly efficient operation and relatively central location provides us with regional resources to help us streamline your project. To put it into perspective, over 90% of the continental US can receive ground shipments from our facility within 1 to 3 business days.
Substantial time and effort is also saved through eliminating much of the associated logistical complexity. The price of shipping plastic parts overseas will always inevitably be built into higher delivery costs. However, the true downsides to offshoring are the unforeseen supply chain disruptions and delays that can derail your entire project and/or leave you empty-handed with no product to ship at all.
2. More Consistent Quality Control with True Accountability and Traceability
Working with a Colorado-based injection molding company gives you more control over the quality of the finished product, and total traceability along the way. Working with a local contract manufacturer makes it much easier to monitor the manufacturing process, ramp production up or down, and make design modifications to your products. Not to mention AIM Processing is ISO 9001:2015 certified, further solidifying our commitment to superior quality and consistency.
3. Faster Lead Times and Rapid Turnaround for Critical Products
Local plastic injection molding companies can provide faster lead times compared to overseas providers. Overseas providers may have longer shipping times and may also have communication barriers, which can result in production delays.
4. More Responsive Communication and Collaboration
Communication is paramount when it comes to manufacturing custom engineered plastic molded parts. Working with a local provider allows for easier communication and collaboration throughout the production process – no more playing phone tag, waiting on email responses, or fighting through language barriers. AIM's dedicated customer service team is always standing by to assist you with your project and enact any production changes you may require.
5. A Highly Customizable, Leaner Manufacturing Process
Local plastic injection molding companies offer more customization options compared to many overseas providers. We are able to modify our manufacturing processes to ensure the most efficient and optimized solution possible. While offshoring will often lead to project sprawl and complications, onshoring your project simplifies the whole process, making it both leaner and more sustainable.
One of America's Leading Plastic Injection Molding Specialists
Proudly based in the Denver, Colorado region since 1993, AIM Processing is one of the nation's leading contract manufacturers specializing in plastic injection molding services. Our highly diverse experience ranges from the production of consumer goods and electronics to complex industrial parts and state-of-the-art medical components.