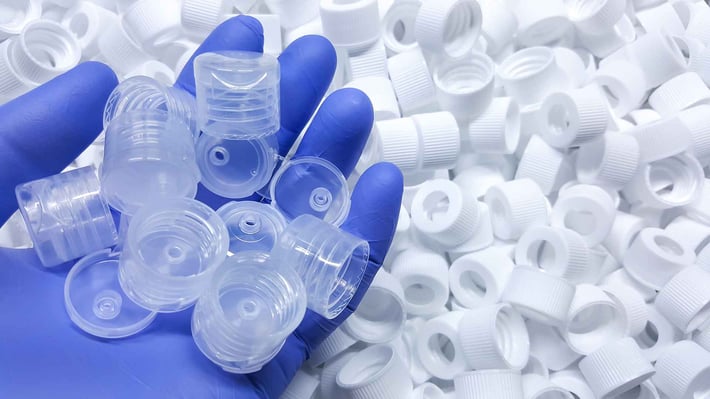 Plastic injection molding services are increasingly crucial within today's medical and tech sectors. From state-of-the-art medical devices and specialized healthcare equipment to complex electronics components and everyday gadgets, molded plastic products can be found in virtually every facet of modern day life.

Of course, medicine, healthcare, electronics manufacturing, and the various tech industries are some of the fastest growing markets in Colorado and across the nation. More and more vendors in these niches are demanding the highest quality American injection molding companies to manufacture their products lean, reliably, and as sustainably as possible – all while simplifying their supply chains. Enter AIM Processing, one of the greater Colorado region's leading injection molding service providers.
Medical Injection Molding Services for the Healthcare Sector
Our injection molding services play an important role in Colorado's expanding medical industry by providing domestic manufacturing solutions for various medical devices and components. Due to the nature of the industry, these products are often held to the highest standards in quality and consistency. American medical companies increasingly turn to AIM to ensure a reliable source for their critical products which continuously meet their quality requirements.
The injection molding process is particularly well suited for manufacturing the intricate designs with complex shapes and close tolerances that the medical industry often demands. The process is highly accurate, highly repeatable, and highly efficient to achieve the sustainability expected of modern medical products.
Some medical devices require a clean room environment, but not all. For those devices that simply need a clean facility with the discipline of material traceability and quality controls, customers find significant value in the highly automated manufacturing model at AIM Processing to produce consistent products.
Plastic Injection Molding for Electronics Manufacturing and the Modern Tech Sector
We have likewise provided injection molding services for many products in the electronics and technology industries. Just like medical products, these devices often come with complex designs and precision tolerances. Specialized small part injection molding solutions are often required for the miniature components in today's electronic equipment and gadgets.
Injection Molded Electronics Enclosures
Modern electronics are often incredibly sensitive and require extensive protection from the elements. Custom molded electronics enclosures are one unique product application that AIM is especially experienced in manufacturing for the tech sector. From design to material selection to manufacturing and assembly, we can provide a truly optimized enclosure solution for your electronics.
Transforming Colorado into a Globally Competitive Hub for Medical and Tech Manufacturing
Located in the Denver, Colorado region since 1993, AIM Processing is proud to be one of the leading injection molding companies transforming our great state into a global center for manufacturing. Precision molded medical products and electronics components are just the tip of the iceberg – we can provide superior contract manufacturing services for virtually any unique industry or product application.